Skip to Content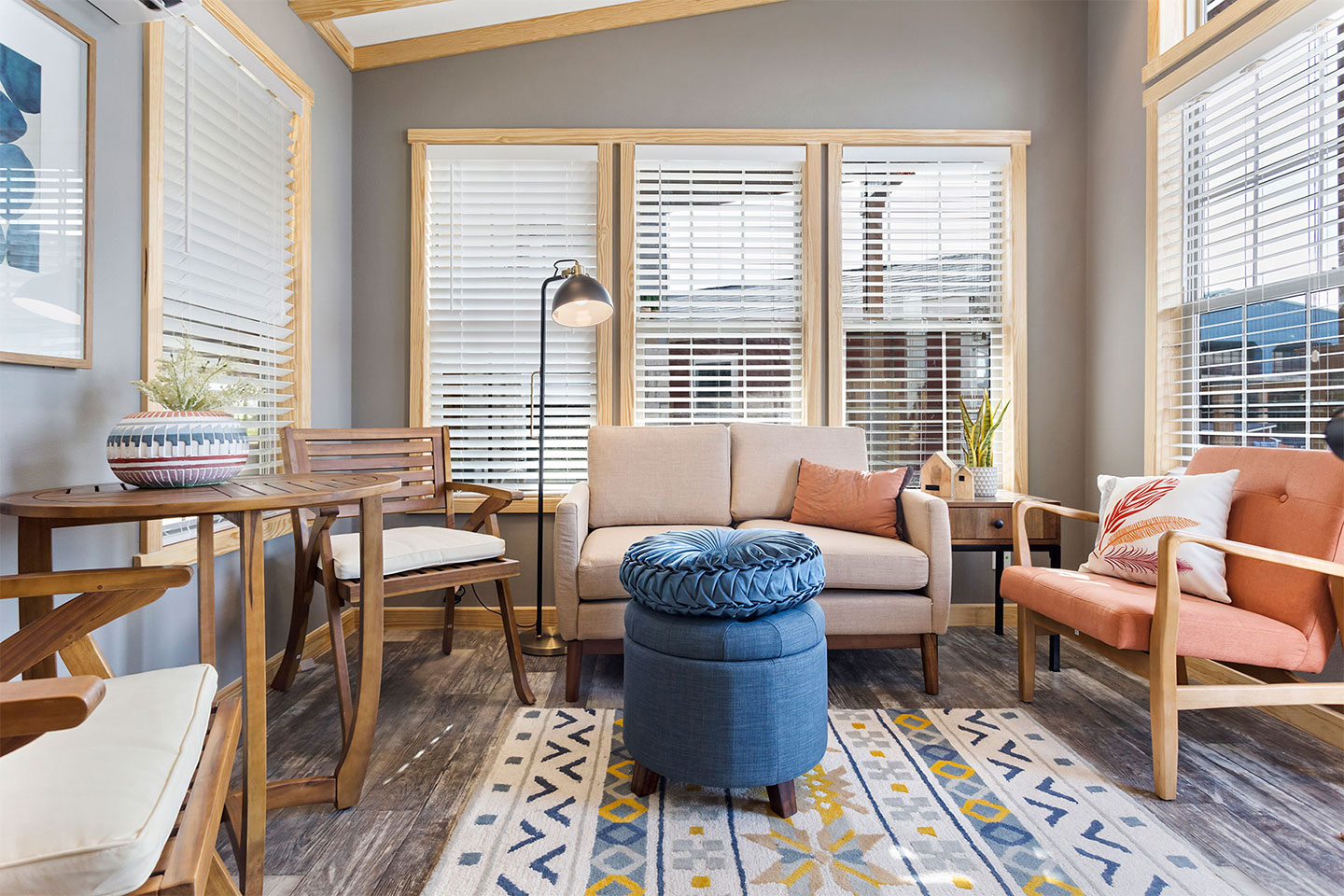 Tiny Homes
"Village Tiny Homes" has one of the largest selections of Tiny Homes and RV Park Model Homes in Central Texas . We offer a variety of 1 bedroom and 2 bedroom model homes ready for your land or tiny home community. Many clients find just what they need for backyard office or home offices in our extensive on-site inventory. Many of our clients special order their dream tiny home from our extensive floor plan options ranging from 150 Sq. Ft. to 800 Sq. Ft.
"Village Tiny Homes" is committed to QUALITY from start to finish. The Tiny Homes and Park Model Homes are designed, built and delivered with the highest standards. The inventory includes all the latest trends and styles like, farmhouse, contemporary, rustic, home office, and more.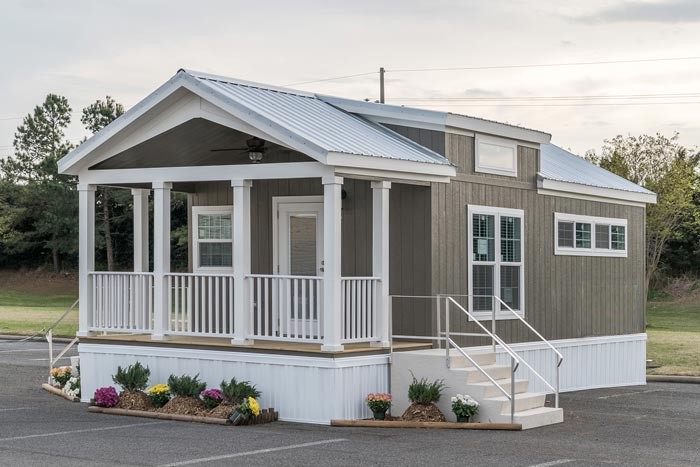 Tiny Homes | Park Model Homes
Clients benefit from "Village Tiny Homes"' ability to provide a turnkey experience when buying a tiny house.  Based on needs, "Village Tiny Homes" can assist with delivery, setup, custom steps, and porches, skirting, hookups, and more. "Village Tiny Homes" delivers tiny houses throughout Texas, Louisiana, Oklahoma, New Mexico, and more.
"Village Tiny Homes" can deliver traditional or unique tiny living options for every clients' needs such as: downsizing, mother-in-law cottage, guest house, weekend cabin, hunting lodge, home studio or office, lake cabin, pool house, granny-flat, ADU's (Accessory Dwelling Units) and recreational tiny housing.
The expert tiny house team at "Village Tiny Homes" is dedicated to providing the absolute best buying experience at an affordable price. We understand that you have a choice when buying your tiny house, cabin, cottage or small home and we look forward to making your tiny home and RV Park Model dreams come true!