Skip to Content
1 Bedroom | 1 Bath | Loft
Texas' Largest Selection of Tiny Homes
Check out David's favorite park model home.
The bright decor and vaulted ceilings make this home a must see. The spacious loft looks down over a modern kitchen featuring stainless steel appliances.  This modern kitchen with a dining bar has a direct view of the (optional) bay window.
A huge built-in entertainment center and ample storage is the focal point of the designated living area. The built-in entertainment center has plenty of room for your large screen television and is pre-wired for cable or satellite.
Even though the home is a tiny home, there is plenty of space for your family to visit. Add a bed to the loft and they can even stay the night!
Excellent Financing Options Available.
Call 512-334-4310 to schedule a tour of this home.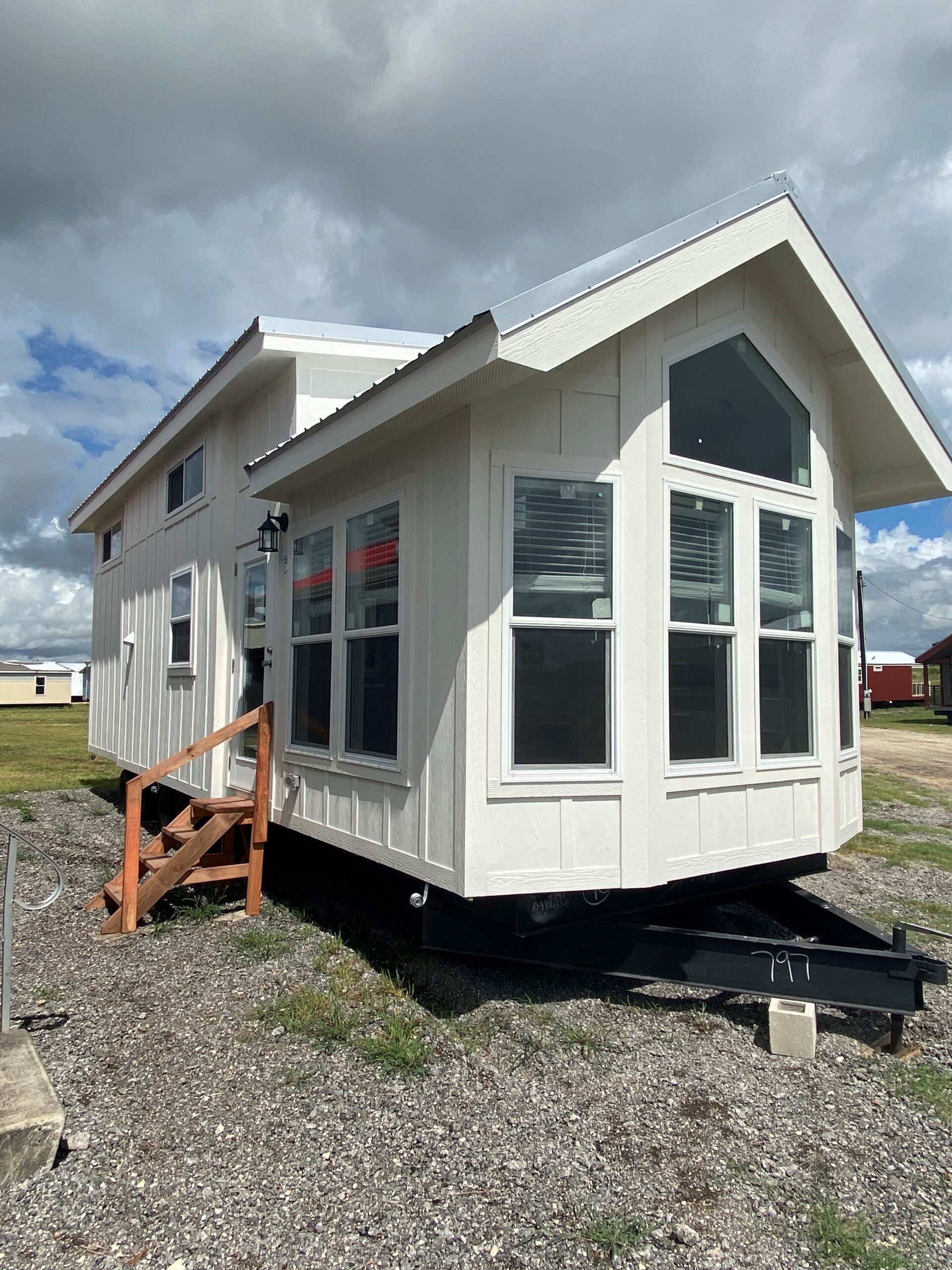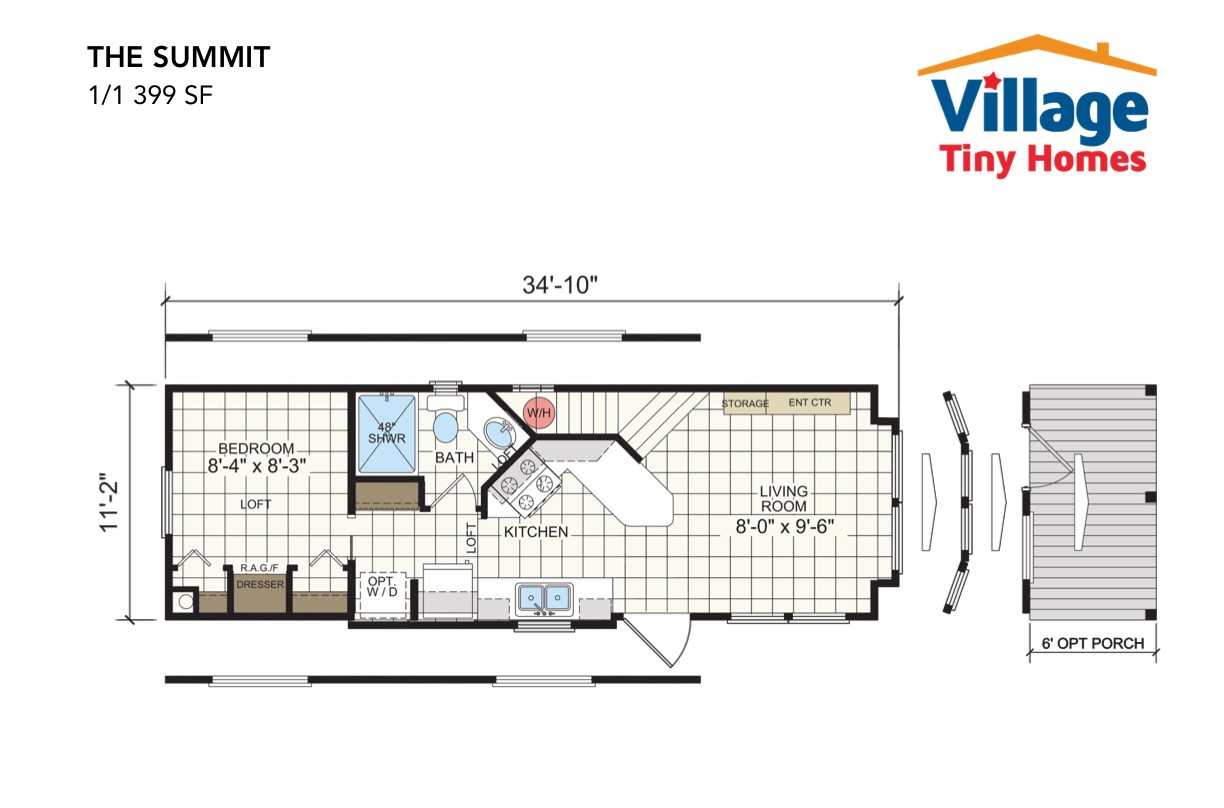 FREE Question and Answer Consultation